Previous Versions can be found
here
. It got changed quite a few times. Even 4 in a row.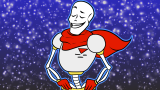 Papyrus is a good end game card which has the ability to attack again for everytime it kills a monster on its turn. However, as of Beta 9.3, he cannot attack both the opponent and their monsters anymore. It can still attack other monsters after a kill, but not the enemy.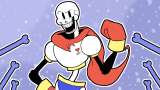 Combos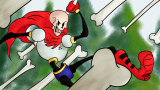 This can make it incredibly useful, even with the nerf. Using it in the Kindness deck is particularly useful, as you can use cards like Heal, Force of Nature and Longevity to keep it healed up, while you can also use the more effective Pie to prevent Papyrus from being damaged at all, due to Pie's effect lasting until the end of your turn.
You can also use Longevity a different way. Due to Papyrus's already high HP stats, you can use Longevity followed by Madjick to give Papyrus an enourmous ATK stat, making it useful to finish off the opponent.
Card Skins:
Cool Skeleton 95 (by Moonlightring)
Nyehehe (by Darky)
Fighting Papyrus (by CoreSilence)
Trivia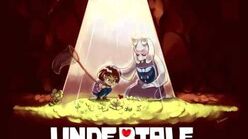 When he got Charge in Beta 7.1, he got changed 3 times in a row after that, trying to balance him out. The difference between Beta 7.1 and Beta 7.4 ended up at -2 ATK, but -2G Cost.
Beta 21.1 gave him an updated image.
His Card Skins/Avatars have a tiny problems in their name.

"Cool Skeleton 95" is based on his UnderNet username, "CoolSkeleton95" (so without the spaces).
"Nyehehe" is based on his trademark laugh and Main Theme, "Nyeh heh heh!".