Big Bob is one of the 20 cards added in
Beta 6.6
. Previous Versions can be found
here
.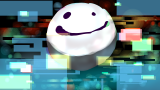 If Big Bob survives taking damage, it will summon another Big Bob. This new Big Bob will keep the ATK buffs of the original one, but stays with 3 HP.
This card works well with HP increase cards such Force of Nature (in Kindness) or Migospel (in general) to make it easier to take damage, but not to die.
It also works extremely well with Crazy Bun. As if there are no monsters on the field besides Big Bob, Crazy Bun can do 1 damage 3 times, filling the rest of your board with Big Bobs. And as of Beta 8.0.1, you can use Big Bob as a counter to Heats Flamesman, as Heats now also damages the new Big Bobs once, filling your whole board with Big Bobs, too.
When facing a Justice deck, it can be used as a counter to Multi Shot as it can multiply the Big Bob, and if you have a Nice Cream Guy you can get extremely powerful Big Bobs.
If your opponent plays one, do not use Undyne or Undyne's Spears, as it will always fill the opponents board with Big Bobs, unless you want to prevent the enemy from playing more dangerous monsters and/or if you have Chara, as each Big Bob that dies will increase their damage.
Card Skin: Corrupted Big Bob